We are delighted that The Poacher's Pocket Off Sales (part of the Balloo Inns Group) has agreed to dedicate an online shop selling nothing but Mourne Dew Distillery products. Please place your order by selecting from our range of Award Winning drinks below. Once you have selected your desired drinks, you can then go to the checkout and complete your purchase.
Your order will then be despatched by The Poacher's Pocket for you to enjoy!
---
---
£

45.00

Coming hot on the heels of its blended brother we have the most heavenly single malt on offer from anywhere between Rostrevor and the outer reaches of the Orion nebula. We are simply bursting with pride over how good this whiskey is. With an ABV of 43% it is a blend of peated and unpeated malt spirit which has been stored in bourbon casks for over three years and finished off in IPA casks for six weeks.

It truly is a prince among whiskeys! It has a slight haziness in the bottle caused by fine oils which are part of the essential flavour of a top quality malt whiskey. a nose of ovidean proportions (for anyone who's not a student of the classics, the poet Ovid, is reputed to have had a big nose), a rich, warming, slightly peaty taste and a delicious lingering malty aftertaste.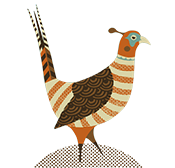 THE POACHER'S POCKET
181 Killinchy Rd | Lisbane | Newtownards | BT23 5NE