ALL GRAND PLANS START WITH A DRINK. SO WHY DON'T YOu JOIN US?
---
---
---
---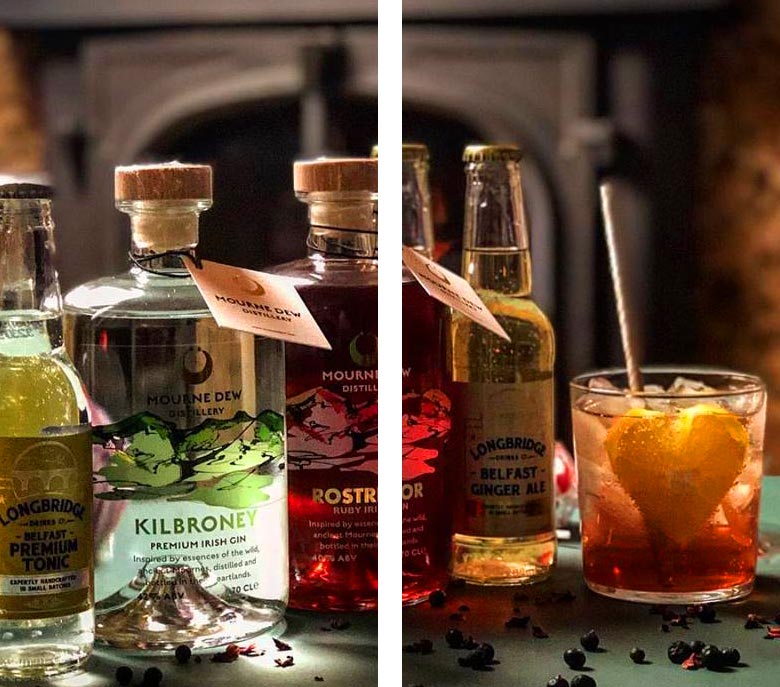 ---
MOURNE DEW DISTILLERY
---

Mourne Dew Distillery is the first legal distillery to operate in the Mournes for many centuries. We are the inheritor of a distilling tradition that has endured through the tumultuous history of this great island.

From the high tables of the clergy; with drinks replete with exotic concoctions of luxurious ingredients reminiscent of a modern style gin, to the open hearth of the humblest cottiers where recipes for home made poitín using whatever ingredients their little farms could offer were passed from father to son.
---
A distilling tradition has been woven into the very soul of our island identity.
A RENAISSANCE IN IRISH DISTILLING!
---
---
---
In recent generations it had become a folk memory but now memory is reality and Mourne Dew Distillery is part of the renaissance in Irish distilling. We are a fusion of ancient and modern in that old recipes have been updated using modern technology. Tried and tested techniques are augmented with cutting edge distillation and flavour development processes to produce outstanding award-winning liqueurs.

Over time we will be introducing many new products to consumers but we truly believe that our current offerings of award-winning whiskeys, gins and poitins along with our new vodka range are the finest examples of their genres that you will come across. We hope you will agree!
---
LOGO DESIGN INSPIRATION
---
Our logo takes its inspiration from Bronze Age Gold Lunulas (neck collars) which are believed to have been made using gold from the Mourne Mountains. Inspired by our surroundings, we have captured the very essence of the Mournes; employing the help of an ethnobotanist, who scours the mountains, foraging local edible botanicals.

This has allowed us to build up a library of very special tinctures using a low temperature, vacuum distillation process to gently extract the flavours from the delicate flora. Some are contained in the initial offerings and many more will be incorporated in new spiritous beverages which will be available in the coming months and years.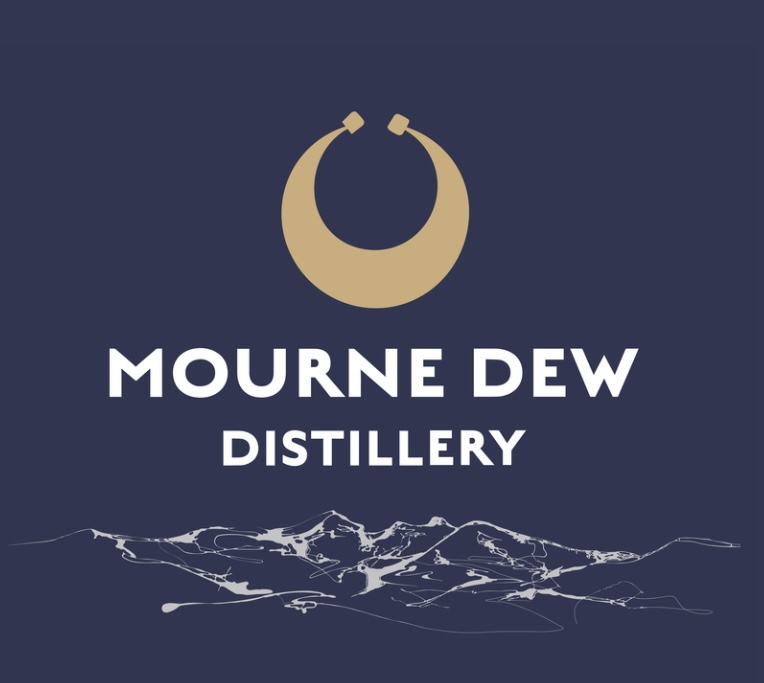 SIGN UP TO
OUR NEWSLETTER
---
Sign up for Mourne Dew Distillery's upcoming newsletter!
---