OUR DRINKS ARE SMOOTH, YET COMPLEX!
---
---
---
Mourne Dew Distillery delivers smooth yet complex gins where novel, in-house methods of distilling and blending are applied to up to fifteen different botanicals to produce unique taste experiences.

Our processes are the result of years of research and are closely guarded secrets. We believe that we have managed to create some of the best gins in the World! But don't take our word for it, get out there and put us to the test. We're sure you won't be disappointed with the flavour of "The Mournes Distilled!"
KILBRONEY PREMIUM IRISH GIN
---
ON THE NOSE:
Fresh, uplifting citrus that's followed by elegant, rounded floral tones.
ON THE PALATE:
Delicate juniper notes that are beautifully complemented by hints of both spice and citrus.
THE FINISH:
Long and complex; made possible by a fusion of sweet florals and light herbal flavours.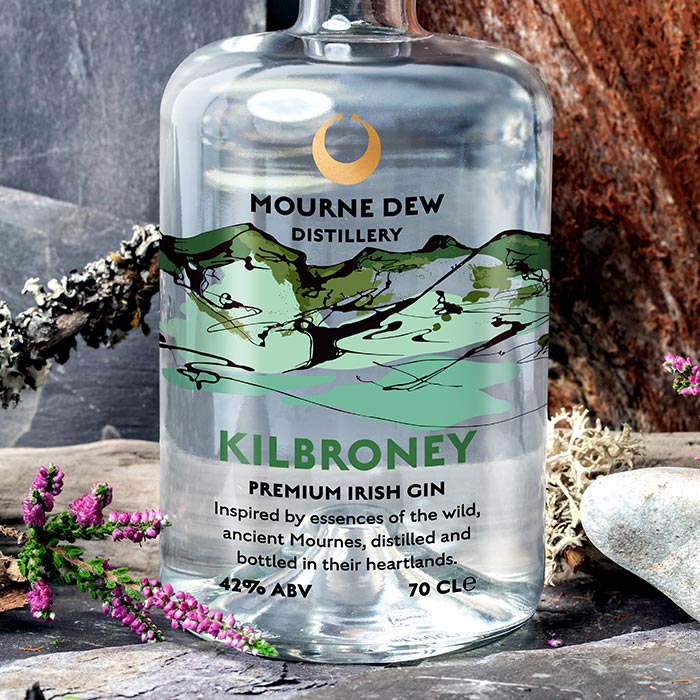 ---
ROSTREVOR RUBY IRISH GIN
---
ON THE NOSE:
A burst of unmistakable strawberry and fresh floral aromas.
ON THE PALATE:
A fusion of sweet raspberries and strawberries with a hint of mint.
THE FINISH:
First, a fruity and floral wave followed by a warm spicy tapered finish.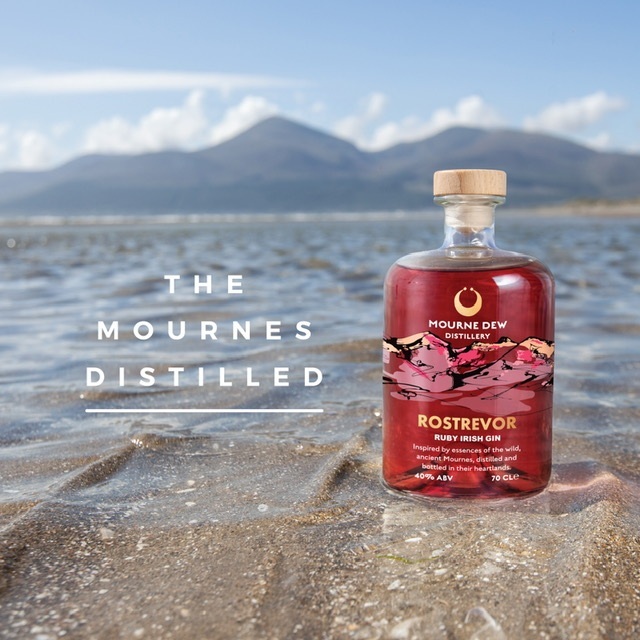 POOKA NO.1 BLEND IRISH POITÍN
---
Our No. 1 blend is a combination of wheat and malted barley spirit. Unpleasant elements normally associated with poitín are removed through distillation and is then stored in wood for 10 weeks; before the blending and bottling.

No. 1 is a robust 43% ABV that should be treated with respect. It can be drunk neat; with water or ice or mixed with any mixer that would be used with whiskey. Our favourite cocktail is currently a concoction using our No 1. Blend, Rostrevor Ruby Gin and cranberry juice over ice. Give it a try; we know you'll love it!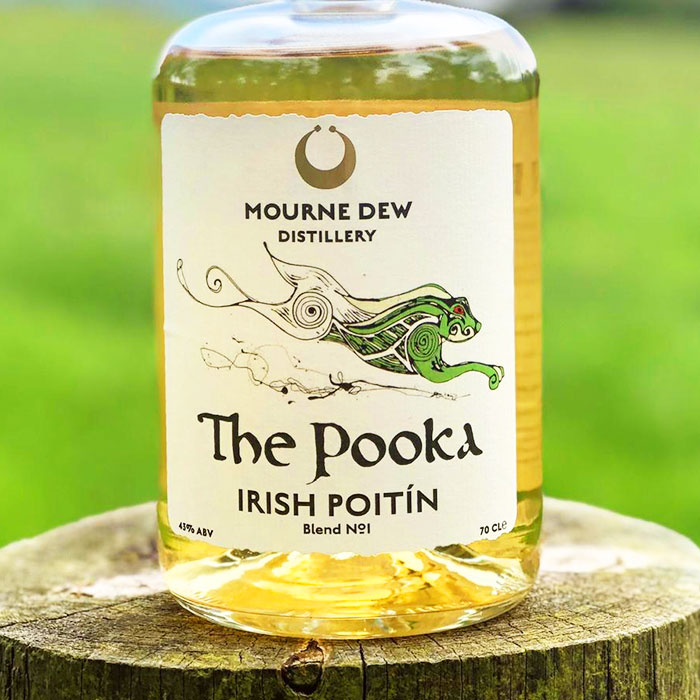 ---
POOKA HAZELNUT POITÍN LIQUEUR
---
Our hazelnut poitín liqueur is infused and distilled with roast hazelnuts to give a strong, rich nutty flavour which complements the flavour of the poitín spirit and the oaky notes arising from the storage of the spirit.

Sweetened and blended to 35% ABV, we think you will love it! Try it as a shot, over crushed ice, in coffee, with a dash of fresh cream or as you fancy in a cocktail of your own choice or imagining.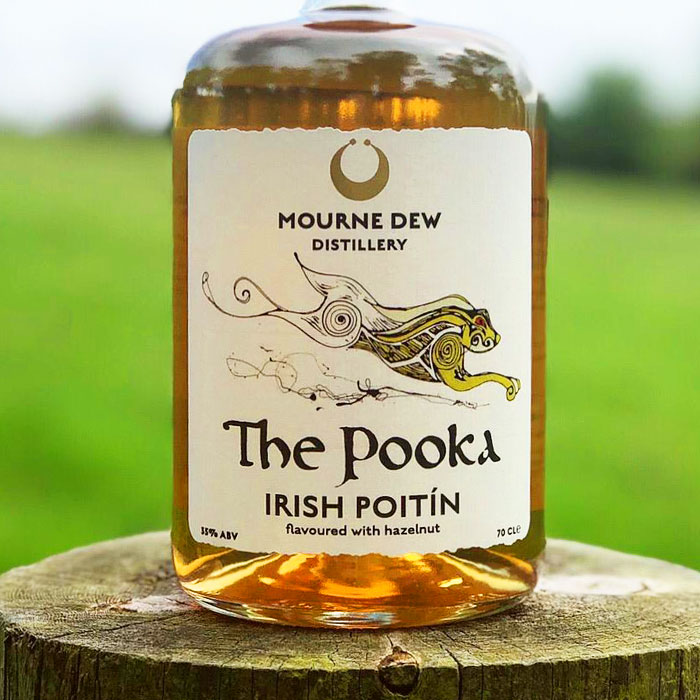 SIGN UP TO
OUR NEWSLETTER
---
Find out all the latest news and events with Mourne Dew Distillery before anyone else!
---