The seven Bens of Mourne are those seven summits over 700 metres above sea level. They are the highest peaks of our beautiful Irish mountain range. Accordingly we have created our "Seven Bens" range as a brand to showcase products at the very peak of quality. Seven Bens spirits are available exclusively in Lidl Ireland and we offer them to you for your enjoyment and delectation.


---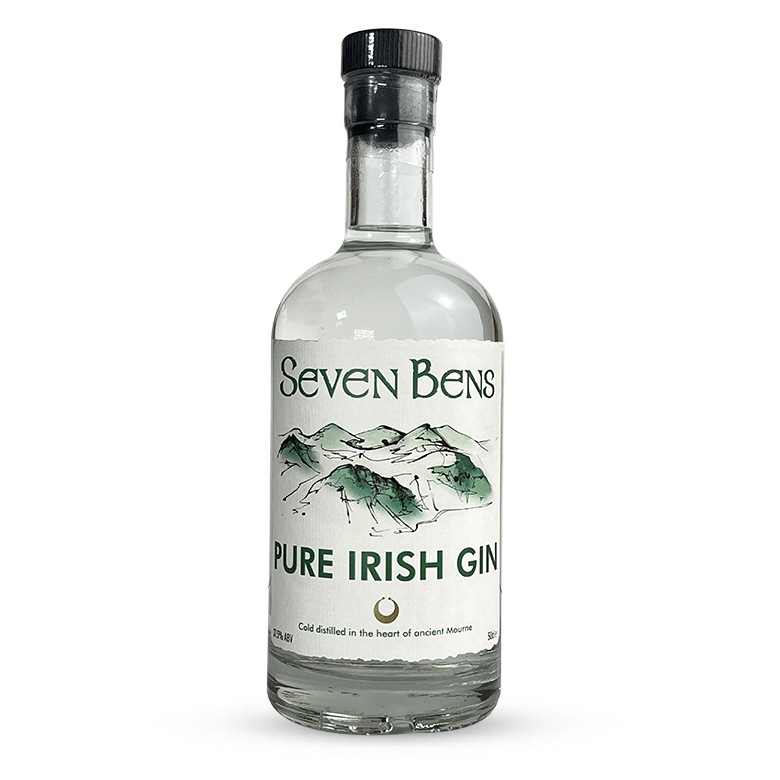 PURE IRISH GIN
---
Our Pure Irish Gin is made using the finest botanicals and the purest Mourne water. Packed full of flavour it may go slightly hazy at low temperatures. This is the sign of a quality distinctive gin. It is super smooth and superb when drunk neat, on the rocks, or in the cocktail of your choice.


---
RUBY IRISH GIN
---
Our Ruby Irish Gin is made using Irish strawberries, raspberries, mint and rose petals. Serve it with lemon juice and soda water and a fresh fruit garnish for a super refreshing cocktail.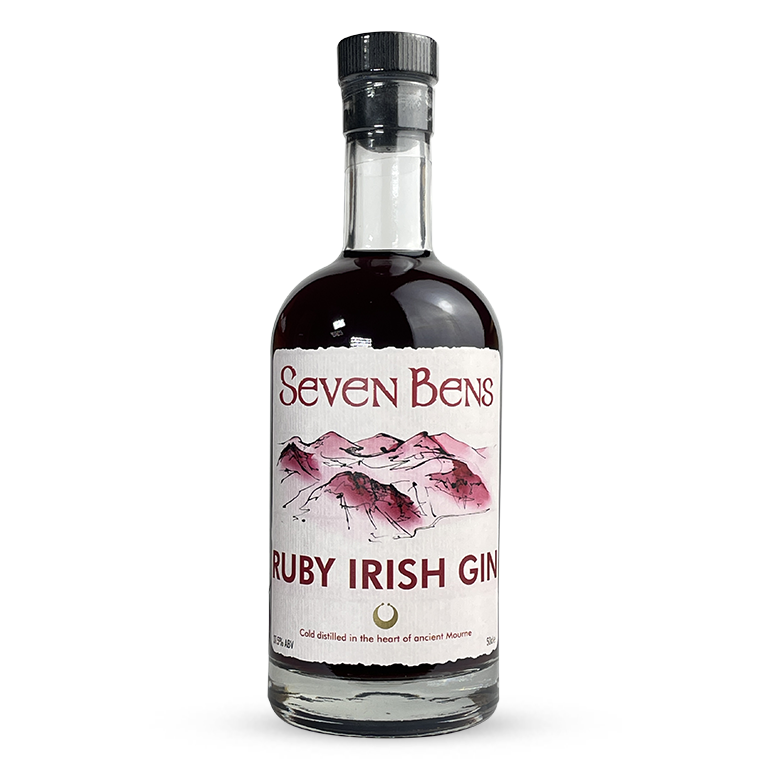 ---
HAZELNUT POITÍN LIQUEUR
---
Our Hazelnut Poitín Liqueur is produced using our unique cold distillation techniques. It has a rich, sweet, nutty flavour and is excellent either on its own, with a dash of cream or in a cocktail such as an espresso martini.


WHERE CAN YOU FIND SEVEN BENS?
---
Seven Bens spirits are currently available across all 32 counties of Ireland exclusively in Lidl stores. Find your nearest store using the links below and accessing the Store Locator
Northern Ireland
-
www.lidl.co.uk
Republic of Ireland
-
www.lidl.ie
WHY LIDL?
---

Lidl Ireland take their social responsibilities seriously. They are keen to promote small, domestic and artisan food suppliers on the island. And we definitely tick all of those boxes! Many of the big multiples will ignore smaller operators like us and stick with using their fellow multinationals in their supply chain. Lidl Ireland however, operate what they call their "Kickstart Programme" to give a boost to artisan food producers like ourselves. They have high standards and stringent quality assurance requirements which Kickstart suppliers have to meet and we are delighted to get recognition from them of our own standards of excellence.
SIGN UP TO
OUR NEWSLETTER
---
Sign up for Mourne Dew Distillery's upcoming newsletter!
---