Introduction
Excitingly, our beloved Mourne Dew Whiskeys have now reached the USA! It's been an incredible journey to bring the authentic taste of Ireland to your glass.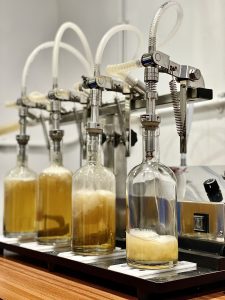 A Taste of Ireland
Irish whiskey, globally adored for its smoothness and rich history, holds a special place in spirits connoisseurs' hearts. Mourne Dew Whiskeys capture the essence of Ireland's tradition.
Mourne Dew Triple Distilled Irish Whiskey
Crafted with care and precision, this triple-distilled whiskey is a harmonious blend of malted barley and grain. It dances on your palate with a delightful medley of flavours, offering a taste of Ireland's lush countryside in every sip. Whether enjoyed neat, on the rocks, or in your favorite cocktail, it's a journey through Ireland's whiskey heritage.
Mourne Dew Single Malt Irish Whiskey
For those who savour the finer nuances of whiskey, our single malt is a revelation. Made exclusively from malted barley, it's a testament to the art of single malt whiskey production. With its intricate layers of flavour and a hint of Irish charm, it's a must-try for any whiskey enthusiast.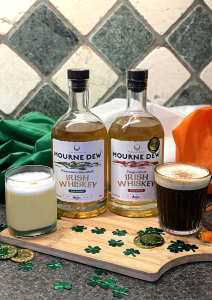 The USA Connection
We expanded to the USA to share our passion for whiskey with a wider audience, drawn by the country's deep appreciation for whiskey.
Where to Find Us
Mourne Dew Whiskeys are now in select US retailers and bars. Explore local liquor stores or ask your favorite bartender to craft a memorable Mourne Dew cocktail.
Cheers to New Beginnings
We thank our supporters and whiskey enthusiasts for making this venture possible. Join us on this American adventure and savor the taste of Ireland in every sip of Mourne Dew Whiskey. Sláinte!