The Best Spirits for Christmas with Matt Cooper
As part of their series looking at festive drinks, Today FM gave us an expert guide to the best spirits available for Christmas. The Last Word with Matt Cooper on Tuesday 17th December saw Emmet Murphy, Irish drinks ambassador for Celtic Whiskey Shop, joining Matt in the studio to give his Christmas recommendations.
Listing the best spirits for Christmas, we were delighted to hear Mourne Dew's Hazelnut Poitín Liquer getting a lovely bit of feedback. Being included in a list such as this on a mainstream radio station like Today FM, coupled with expert guides just shows how well our Hazelnut Poitín Liquer is being received.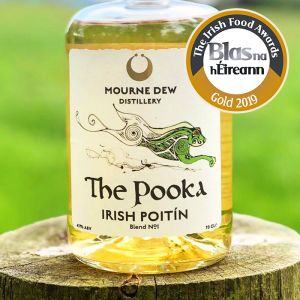 We hope you enjoy it, you can listen to the podcast below:
---
Today FM Podcast Link – https://www.todayfm.com/podcasts/the-last-word-with-matt-cooper/best-spirits-christmas